A four-piece rock band from Charleston is touring with the Goo Goo Dolls this fall.
Whitehall will join the alternative '90s pop-rock band behind hits like "Dizzy Up the Girl," "Stay With You" and "Slide" October 28 through November 20 at theaters from Wisconsin to Texas.
They will open for a total of 16 shows for the Chaos in Bloom tour which highlights Goo Goo Dolls' latest album.
"We've been trying to get into the right rooms with the right people over the last few years," said Whitehall singer and guitarist Paddy McKiernan. "It just fell into place; it's still crazy for us."
It's also especially special for the band's bassist, Brennan Clark, whose first gig was Goo Goo Dolls.
It is also a moment of closure for McKiernan. The first two songs he learned on guitar were "Banana Pancakes" by Jack Johnson and "Iris" by Goo Goo Dolls.
The tour comes as Whitehall prepares to release a new album which was written during a two-week retreat in a cabin in the mountains and then recorded with Kevin Ratterman in Los Angeles in January.
Ratterman's studio is all about analog gear, including his 1971 API console. Bells and whistles gave the local band an impressive professional head start, not to mention Ratterman's legacy.
While Ratterman was living in Louisville, Kentucky, he engineered and performed on records with bands like My Morning Jacket, Ray LaMontagne, Andrew Bird, Jim James, Houndmouth, and White Reaper.
The Whitehall band members came up with an idea of ​​what they wanted their record to sound like, and Ratterman "turned a bunch of buttons" and made it happen, McKiernan said.
After courting various producers on Zoom calls during the pandemic, Ratterman easily seemed like the best match.
"We wanted to make sure our baby was in good hands," Clark said of the new album. "Our manager introduced us, and it seemed like a really good choice."
Eva Alexiou-Reo of FATA Booking & Management is the group manager. The company has been around since 1996, and to add to Ratterman's list of accolades, Alexiou-Reo has worked with bands such as Jimmy Eat World, Flogging Molly and Rusted Root.
"In the music industry, it's very much about relationships and who you know," Clark said.
Whitehall is finally connecting with the right people. There's no title or release date yet for the band's next album, but there are already two in the books. 2018's debut record "Ocean Fiction" was followed by 2021's record "Swordfish Catcher."
The next album seems the most polished and lyrically mature, offered by guitarist Avery Greeson.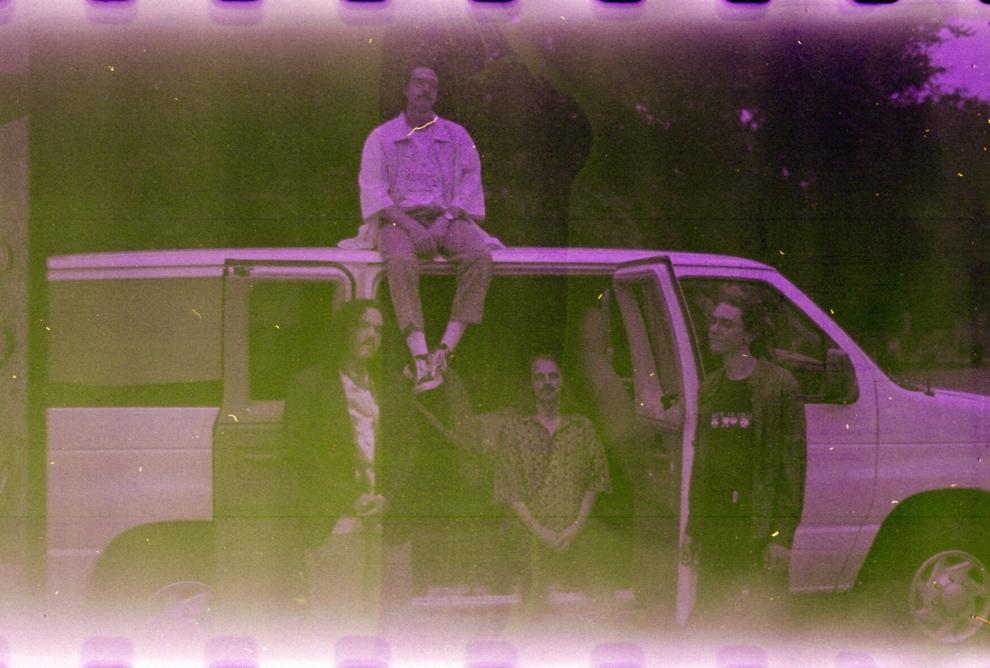 "We've been into adulthood for several years already," said McKiernan, 26. "We've navigated friendships and made big changes in life that you just don't have at 20. We've come to understand where our lives are going a little bit better, and this record feels like watching that happen."
Moreover, he most appropriately combines the full range of band member influences, which include Sonic Youth, Pavement and Coldplay, with a touch of his own Charleston Americana.
"'Swordfish Catcher' was loud and garage-y," Greeson said. "We took those tracks and put them into Coldplay songs, almost. There's a lot of space that we wish we'd known to create before."
At this point, the band members don't want to spoil too much, but McKiernan offers that "one song is about dreams of airplanes" and another "about not checking your phone because you're anxious as hell".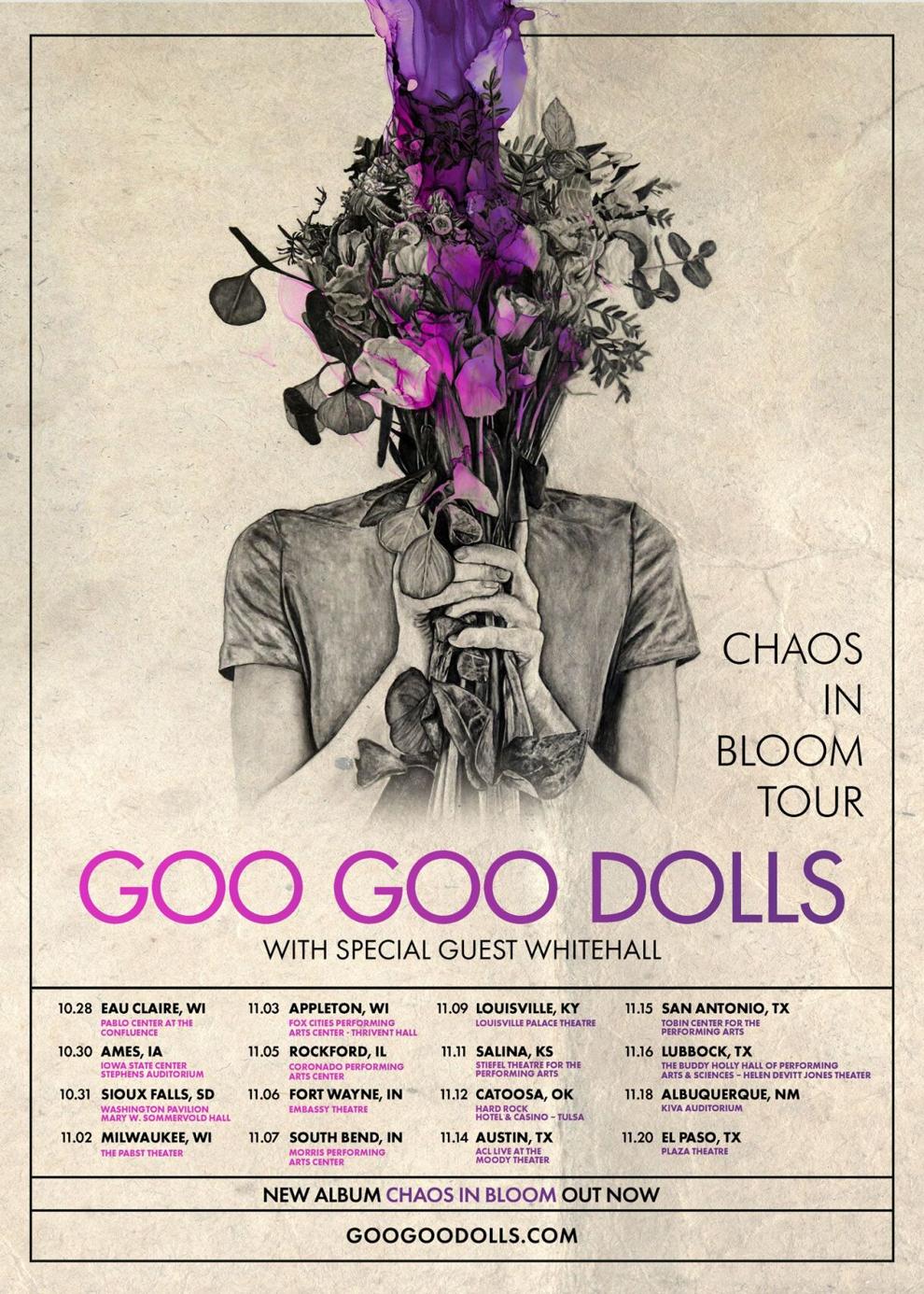 The Goo Goo Dolls tour is "the first thing we did that our moms actually did," Clark added.
Drummer Davis Rowe shared that he was very excited to stay with the iconic band backstage and be able to perform in "pristine and beautiful venues" across the country. These will include the Louisville Palace, the Moody Theater in Austin, Texas, and the Hard Rock Hotel & Casino in Catoosa, Okla.
Sadly, the band that formed and thrived in Charleston will be leaving town sooner rather than later. The members plan to pack their bags and head to Brooklyn, NY in October before heading out on tour.
Their Aug. 20, 9 p.m. show at Royal American with Homemade Haircuts and By George will be one of the band's last shows in South Carolina for a while.
"Don't worry, we'll be back," McKiernan assured.
The Goo Goo Dolls have played a variety of shows in the Lowcountry, including a concert with Daughtry and Plain White T's back at the then Family Circle Stadium in 2014 and a performance at the Gaillard Center in 2019.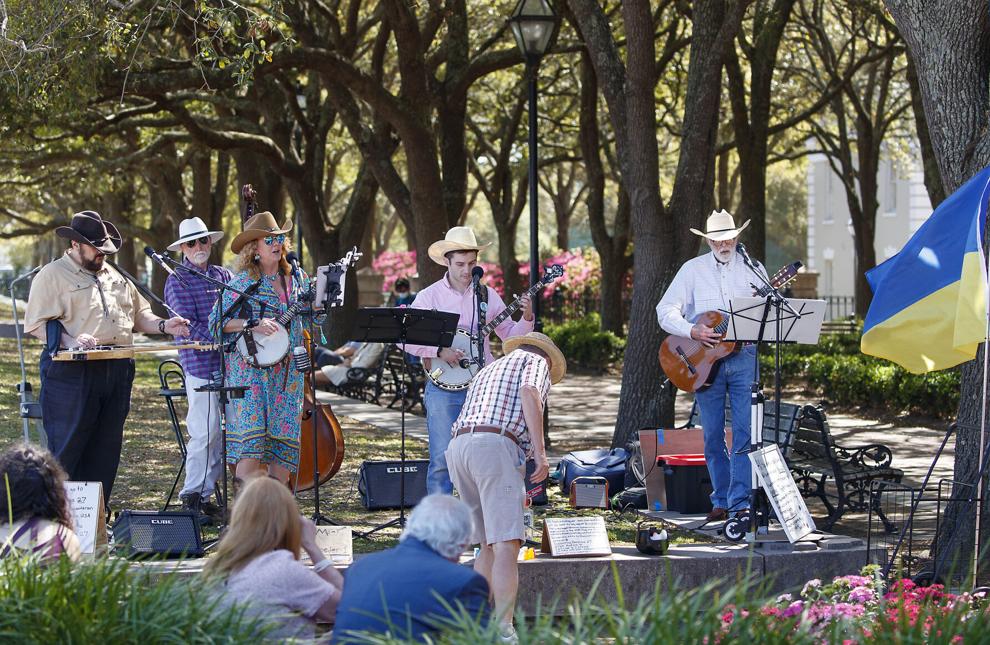 "If you listened to our first record and now our 12th record and told an alien it was the same band, they wouldn't believe it in a million years," said Goo band founding member Robby Takac Goo Dolls, bassist and singer. Mail before this Gaillard concert.
Whitehall, with almost three albums under his belt now, could have the same transformation if he holds out long enough. Granted, they're already miles away from their initial sound, and the industry is gaining momentum. Time will tell what happens next.