It's been three long years since Local Natives last toured and the wait was worth it. The Inside an hourglass started at the end of July with Jordana and made its penultimate stop at New York's Pier 17 on a beautiful summer night.
Jordana opened the show with "Pressure Point", the first song from their latest album, Face The Wall, released in May. The singer-songwriter had a comedic way of addressing the crowd throughout the set with his trusty Gumby on the mic stand. Before concluding with "Why", Jordana exclaimed "I love you man!" to her new friend in the crowd, Kenny, who she briefly chatted with earlier in the set. Finally, she went on to say "This one…you know what's funny is we started the set with the first song from the album I just released in May…and now we end it with the last song on the album, so it's kind of artistic in that way… you know what I mean? Kind of meta, artistic, anyway, it's about giving a fuck.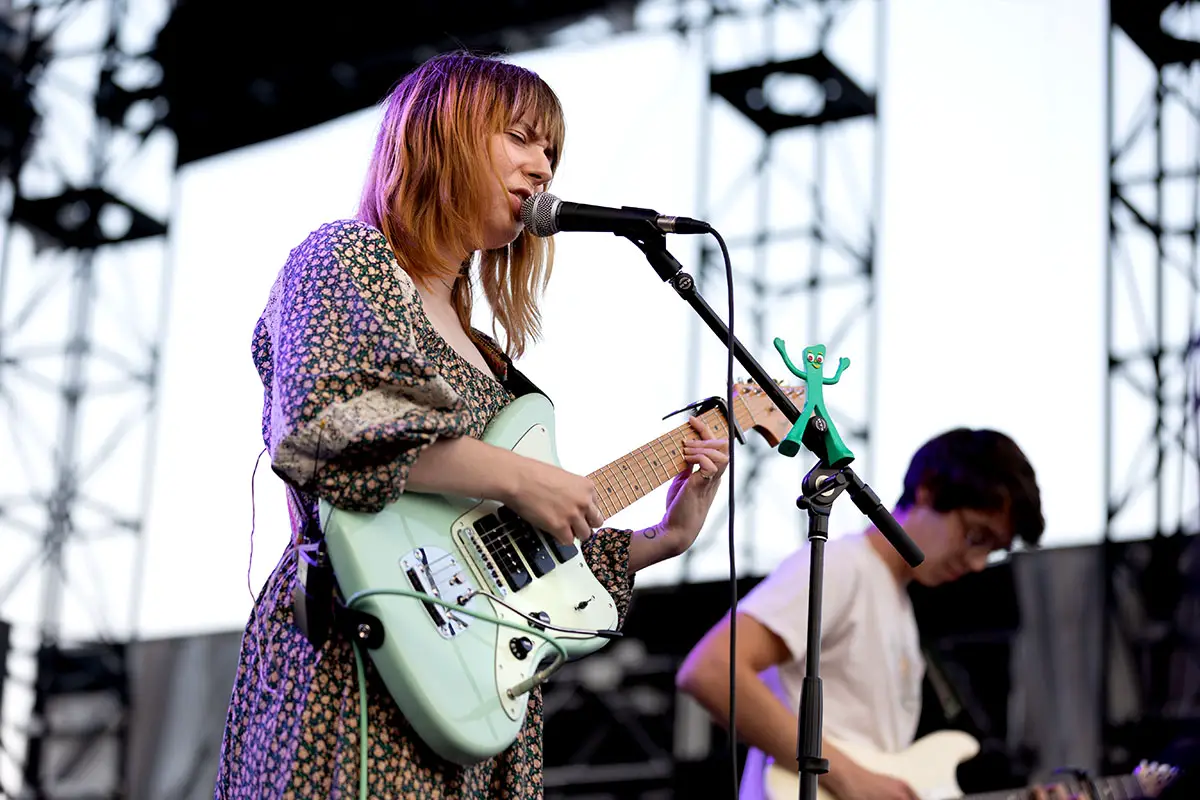 Local natives took the stage shortly after sunset, beginning with "Statues in The Garden (Arras)" which has a dreamy, psychedelic music video to accompany it. After a few songs, vocalist and guitarist Taylor Rice remarked that it had been three years since they had toured and "we've missed you very, very, very much!" Taylor went on to share that their tour bus had caught fire two weeks prior and they weren't sure they were going to New York, proudly stating "…but we're here!" We haven't canceled anything!
Overall, the band's mix of songs from their full discography as well as more recent tracks "Desert Snow" and "Hourglass". During the encore, Kelcey commented "…it's such an amazing night, and I just think about the first time we played in New York, it was at Pianos…that little place somewhere there- down…" as he gestured in the distance. "It's fucking awesome! And this song is dedicated to New York.
Local Aboriginals at Pier 17, Friday August 26
set list: Statues in the Garden (Arras), Megaton Mile, I Saw You Close Your Eyes, Coins, Ceilings, Desert Snow, Past Lives, Wide Eyes, Sun Hands, Wooly Mammoth, Heavy Feet, Fountain of Youth, Colombia,
Lemon (with Jordana), Dark Days, Who Knows, Who Cares
Bis: Hourglass, Airplanes, When will I lose you