Ottawa rock band AHRF have released their debut album, Extracurricular, on January 5 as a brutal ode to the band members' life experiences as recent college graduates.
AHRF was first formed in 2014 by Carleton alum Miles Lawlor, the band's vocalist and lead guitarist, and his friend James Feschuk, the second lead guitarist. The band also includes Liam St. John on drums and Nicholas Lee on backing vocals and bass.
At the time of their formation, Lawlor and Feschuk were in Grade 10 at Nepean High School. The band's acronym name stood for "All Hail Rob Ford" to represent an inside joke regarding the former mayor of Toronto. cocaine use while he is in office.
After Ford passed away in 2016, Lawlor and Feschuk agreed to reject that meaning but wanted to keep the acronym because of the mystery it evokes, according to Lawlor.
"We really like AHRF as its own standalone acronym," Lawlor said. "People are like 'What does AHRF mean?' They think about it and they remember it.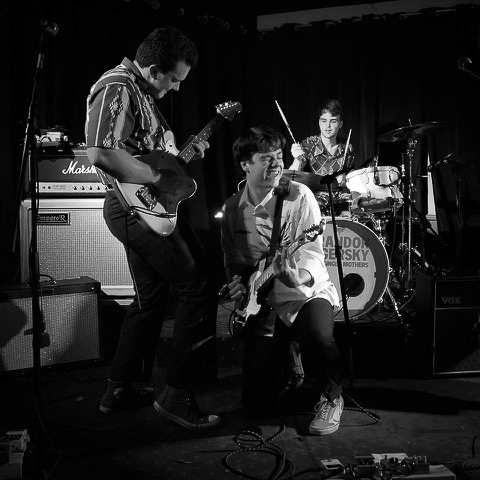 After six years of live performances and producing singles, AHRF has released ExtracurricularJanuary 5. Feschuk said he enjoyed producing this album because, unlike the school, he was in control of the whole process.
"In school you just try to find the right answer to everything and that really limits your creativity," he said. "It was really refreshing to exercise that other part of your brain where you can isolate yourself from the outside world and do something you really enjoy."
Feschuk said that one of the characteristics of the album that he is most proud of is the conciseness of the lyrics.
"Don't look too much into our lyrics because it's just there on the surface," he said. "It's pretty obvious how we feel about everything."
For example, Lawlor said the song "I Hope My Degree Is Worth It" is about the anxiety they felt about getting a college degree in a field they might not want to work in. .
"It's a lot of time and effort into something that feels a bit like a bet," Lawlor said. "To this day, I still don't know if my job is what I want to do or if music is what I want to do."
Jeremey Desjardins, a communications student in his final semester at the University of Ottawa, said he likes AHRF's new album because he can relate to the song's themes.
"When they're exploring things, like their new song about drugs and how her boyfriend doesn't want to try them, sometimes you'll have those experiences yourself," Desjardins said. "It's cool that they're going through this stage of life and writing about it because a lot of my peers and I can relate to it."
According to Lawlor, although the band's school experiences were a primary source of inspiration for Extracurricularthey'll be moving on to new subjects in their music now that they're graduated.
Due to the pandemic, Lee had to record the backing vocals remotely for this album, while away from the band's studio on Raven Street in Ottawa. Extracurricular also features Dan Turenne on bass instead of Lee, who could only record vocals remotely.
Turenne and AHRF are members of the Resigned Arts Collective, a music label run by Lawlor and Feschuk. Lawlor said the name was based on their desire to quit their jobs and do music full time.
"It's every young musician's dream and to make it happen, we have a lot of work to do," Lawlor said. "The next steps for us [are] continue to write and perform a series of shows.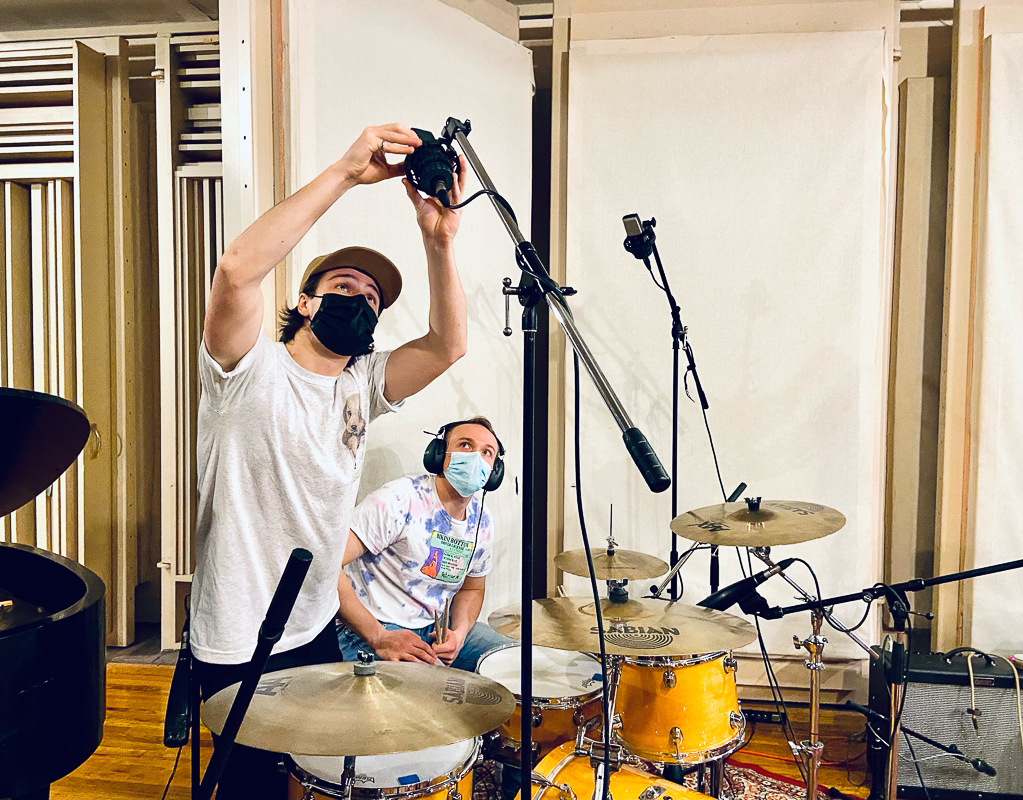 After the release of Extracurricular, AHRF planned to perform live across Ontario in what would have been their first tour. Due to the spread of the Omicron variant, Lawlor said the band had to cancel.
"It would have been our first experience [being on] the road, [figuring out] how it works, booking our own venues and meeting new bands," Lawlor said. "We were really looking forward to this."
Despite the hiccups caused by the pandemic, Lawlor said the band hopes to tour this summer.
Meanwhile, AHRF plans to host a Facebook live broadcast on February 14 to present songs from Extracurricular in a pre-recorded studio performance.
Desjardins, who saw the group for the first time perform live on January 3, 2020 at bar now missing, said he was also disappointed with the cancellation of the January tour. He added that he looked forward to seeing them perform live again when the pandemic allows.
"They're great fun to watch and great fun to sing along to," he said. "Just seeing them live again would be amazing."
---
Featured image courtesy of Resigned Arts Collective.